Our Story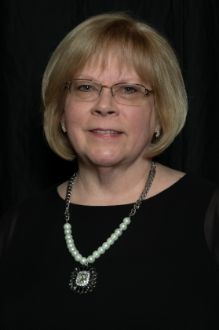 It was by helping two disadvantaged children that the idea for My Joyful Heart began. In 2001, I contacted a Chicago area school to ask if there were kids enrolled who were unlikely to receive Christmas presents. I was given the names of two children and I purchased gifts for them. 
When I returned to work after the holiday, I listened to coworkers share stories about the gifts their families received for Christmas. One woman commented that her kids received "too much." I thought about the children I bought presents for. The thought that they probably needed more than I had given weighed heavy on my heart; I wanted to do more. I called the school counselor and learned that these kids needed shoes, clothes, and coats. They also needed school supplies and daily essentials like soap and toothpaste. I got approval to provide for the two children throughout the school year. I wanted them to feel special and loved on a consistent basis.
During the 2002 Easter season, my daughter and son-in-law noticed two baskets I had filled and asked who they were for. After hearing my story about giving gifts to underprivileged kids throughout the year, they wanted to help too and they sent Easter baskets to two kids. Later in the year, we packed gift bags with toys and clothes for the summer, and we filled backpacks with school supplies for the children when it was time to go back to school. 
Before Christmas in 2002, I was reading one of the children's wish list. The list included – "a game, clothes, hand wipes, tissues, and a hug." When I read that an 8-year old boy wanted a hug, my heart broke. I bought him everything on his list and also sent him a bag of Hershey's Hugs wrapped with a note that each one was a hug from me. The gifts I gave him that year were the only ones he received and I prayed his heart would be full of joy.
Soon after sharing this story, more than 20 friends and family members were also providing for impoverished children. It was clear; My Joyful Heart was being launched. For many years, My Joyful Heart operated from the basement of my home. Prayer and trust in God helped me reach an important decision; in 2006, I left my 14-year career to devote my time to growing the charity. Because I was self-supporting, I was nervous and uncertain of how I would make ends meet, but I knew Jesus wanted me to do this work. I put my trust in Him. 
From 2006 to June 2015, My Joyful Heart was housed in various donated warehouse spaces throughout the Chicago area. For many years, I was the only employee and depended on volunteers to help support the organization. Through His blessings, My Joyful Heart is now operating from a ministry center in Mokena, IL.  Our number of staff members remains small, while our number of volunteers and supporters has grown. 
We are thankful to the administrative staff from our program schools, child care professionals, our sponsors, our donors, and our volunteers for helping us to bring hope to children in need. But, we are most thankful to the Lord – he has provided!
Diane Carroll 
Founder and Executive Director
"Then, by the will of God, I will be able to come to you with a joyful heart,
and we will be an encouragement to each other."
                                                                                        Romans 15:3