My Joyful Heart's Newsletters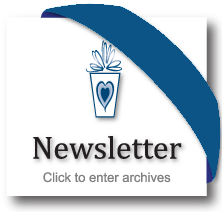 Our newsletters are published monthly.
See below for current links.
---
One of our letters we received put a smile on our face.
If you weren't there (our Bunco Night) you missed out on a lot of fun, prizes, pizza, giveaways, sweet treats and g…
https://t.co/DM9RPq6bZI
Bunco Night is Friday...will you be there?