The Kids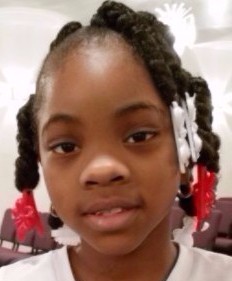 About the children:
Every child enrolled in the My Joyful Heart program is disadvantaged in one way or another. Some of the kids are in special education, some have families that cannot afford life's basic necessities, many are from single-parent or grandparent-led households, and some are homeless. Most of the children in the program range in age from five to 13. However, we also provide for many infants and young adults.
How children are enrolled:
Through observation or family assessment, underprivileged children residing in the Chicago area can be recommended for enrollment into the My Joyful Heart program by:
School administrators, teachers, and/or social workers.
Child care professionals from day care centers.
Religious leaders from churches.
Counselors and/or caseworkers from occupational centers, therapeutic centers, or agencies.
My Joyful Heart refers to these individuals as ambassadors. Recommendations for enrollment cannot come from a family member of the child's family - only ambassadors can enroll children into the program. Ambassadors may identify potential enrollees as the children coming to school without a jacket in the winter, children who do not have clothing or shoes that fit, those who are in need of hygiene products, and those who need encouragement and hope.
The role of the ambassador:
Ambassadors and the child they are recommending into the program are responsible for completing My Joyful Heart's enrollement form. The form is detailed and asks for information such as clothing and shoe sizes, favorite color, immediate needs, wish list, and current family situation such as if the child is in a single partent home, living with a relative, in a shelter, and number of siblings.
The ambassador must also agree to pick up gifts for the childrent from our ministry center, distribute the gifts, and assist the children in writing thank you notes.
What the child receives:
My Joyful Heart believes all children have the potential to succeed in life and believes if basic needs are met, children will perform better both academically and socially. Additionally, we embrace the findings of a 1968 study performed by Robert Rosenthal and Lenore Jacobson, Pygmalion in the Classroom, New York: Holt, Rinehart & Winston. Simply stated, the study found that children, who are made to feel special, will do better in life.
At My Joyful Heart, we assist children by providing basic necessities and we deliver gifts several times throughout the school year along with inspirational notes. They receive a wide range of items, both fun and practical. Each child is individually shopped for from our inventory. This helps the child feed special becuase they receive items in their favorite color or receive something that was on their wish list.
There are five gift events each year, plus each child receives birthday gifts. In addition to the items included with the gift events, each child is given a card with encouraging words and scripture. The cards are always signed "Love, Jesus" to reinforce Jesus' love to each and all.